Place Where We Dwell
Personal project showcasing some of my home town residents that are making a difference in the community
Emille Zahiri
Emille was born in Northampton in 1981, his mother was from the town and his father was born in Iran. He spent a short time in his town of birth before moving to Birmingham at the age of 7 where he stayed until he was 18. It was at this time he returned to Northampton and is where he lives today.
During his youth Emile was always looking to make fast money, he had the entrepreneur mind set from an early age. When he returned to live in Northampton he started gambling on the fruit machines in pubs and at the local casino's, this lead to him winning and loosing plenty of money. Emille knew that this wasn't the way to sustain a stable lifestyle so he decided to invest the money he had made from gambling into the newly emerging Vape market. He began by buying juice and kits at wholesale and selling it to friends and family at a discount. This was working well but Emille was still gambling. He lost nearly all the money he had made during this period and decided enough was enough, imposing a ban on himself from going to the Casino. He got a job "on the bins" and played the fruit machines to get the money back he had lost.
His first step on his new quest was selling Vape products from a box room above a shop in 2014. During this time Emille was caring for his Nan after his grandad had passed away. Working as a 'bin man,' selling vape products and playing fruit machines all to make enough money to go legit. It was only when he took his Nan on a holiday to America he had a vision. On a boat with his Nan, he looked up and saw the clouds shaped like the map of the UK and the idea and name for his new business 'Island Vape UK' was born.
Fast forward to 2015 and Emille opened his first shop in Northampton, Island Vape UK. The flagship store is located on one of the busiest shopping streets in the town centre and he quickly realised he had to employ some staff to keep up with the demand.
In 2017 Emille opened his second store in Billing, on a small retail park near Billing Aquadrome, a holiday resort on the outskirts of Northampton. After a short time he realised that he could move his passion of vaping into a wider market by setting up a distribution side to the business called 'Supply2Vape.' He started to make his own Juices to distribute world wide. Both his stores where so successful he opened a third in the town of Corby in 2018.
During the company's growth Island Vape UK exhibited at various expos around the world including the biggest vape exhibition in the UK at Birmingham NEC. After a lot of hard work and dedication his own brand 'Bright Juice' won joint first place alongside Vampire Vapes 'Heisenberg Juice' for Best International Menthol at this event. He set up and ran England's first 'Northern Vape Expo' 3 day event at Bowlers Exhibition Centre in Manchester welcoming vape companies from all over the world.
Today Emille employs over 20 staff and is one of the largest Vape brands in the UK. Emille is passionate about vaping and giving back to his local community in the form of charity events and donations. He recently filled his van with £2000 worth of toys which he delivered to the children's wards. He is passionate about getting people to quit smoking cigarettes. He works with the NHS on their quit smoking campaigns and offers free professional advice at his stores for people that want to quit. 
Emille is looking towards to future and will be launching his CBD range and Moringa line of products in the health and wellbeing sectors. He believes this is the most exciting product to hit the markets recent times due to it being the most nutritional plant in the world. Watch this space. 
Emille is an example to anyone trying to better their lives and make things work for them. Hard work does pay off. If you're into Vaping you can check his website www.islandvapeuk.com
Mia:
Mia is an 11 year old girl from Northampton and lives a couple of streets up from me. Apart from being beautiful on the outside Mia is one of the most caring, conscientious girls I have ever met. She Recently left primary school and joined Upper school where she had no friends and without her younger brother over by her side. She immediately made friends with some local girls and within a couple of weeks set up an anti bullying group at school of which Mia is the head. She's possibly one of the kindest most caring children I have ever had the pleasure of meeting and Im sure she's got an incredible life ahead of her.
River
River is the younger brother of mia. At 8 years old River is incredibly gifted in the world of computing. He's recently set up his very own youtube channel where he helps other kids through games they are having trouble in completing. He also researches how the games are made and dreams of being a computer programer / game tester. He's also one of the most caring and thoughtful young boys I have ever met and Im sure he'll make his dreams of being a computer games programer and tester a reality.
Laura Graham: The Happy Hood
Steve Cadore: Driver menswear
Steve is the owner of Driver, a true independent Mens wear shop in Northampton. I am an avid sneaker collector and Driver has been the go-to shop for clothing and trainers in Northampton since the late 80's. Driver is more than just a clothes shop to me and for many others like me, it's a place to hang out, chat and browse the shelves for the freshest new threads. Steve always finds time to stop and see how you are, you can walk in there at 10am and leave a 2pm without buying a thing.
Steve came to the UK from Trinidad with his mum when he was 3 years old. They settled in Northampton and have lived here ever since. Steve opened the doors to Driver back in 1987 with business partner Tony with a loan from the Prince's Trust for £2000. They started by selling Vintage clothing with brands such as Ralph Lauren, Levis and Brooks, Steve was a Soul Boy back then and was always at the forefront of the latest fashions. As the years and fashions changed they moved with the times and now are a primary stockist for Stussy, Carhartt and Adidas to name a few.
Although Driver has been in business for over three decades Steve has come to a crossroads in his life. With the rise of the internet and the recession in full swing Steve struggled to keep afloat, people weren't spending money on non essential items and the large online stores were selling the same product but at much cheaper rates. This, along with the illness of his business partner forced Steve to re-mortgage his house over and over again to keep the shop open for his very loyal customers.
Things are now beginning to pick up, Steve says, "people miss the real shopping experience" but he's unsure if he can compete with the online stores and is contemplating selling up. Whatever he decides to do Driver and Steve are a big part of the community I live in and will always remain the number one clothes shop in Northampton.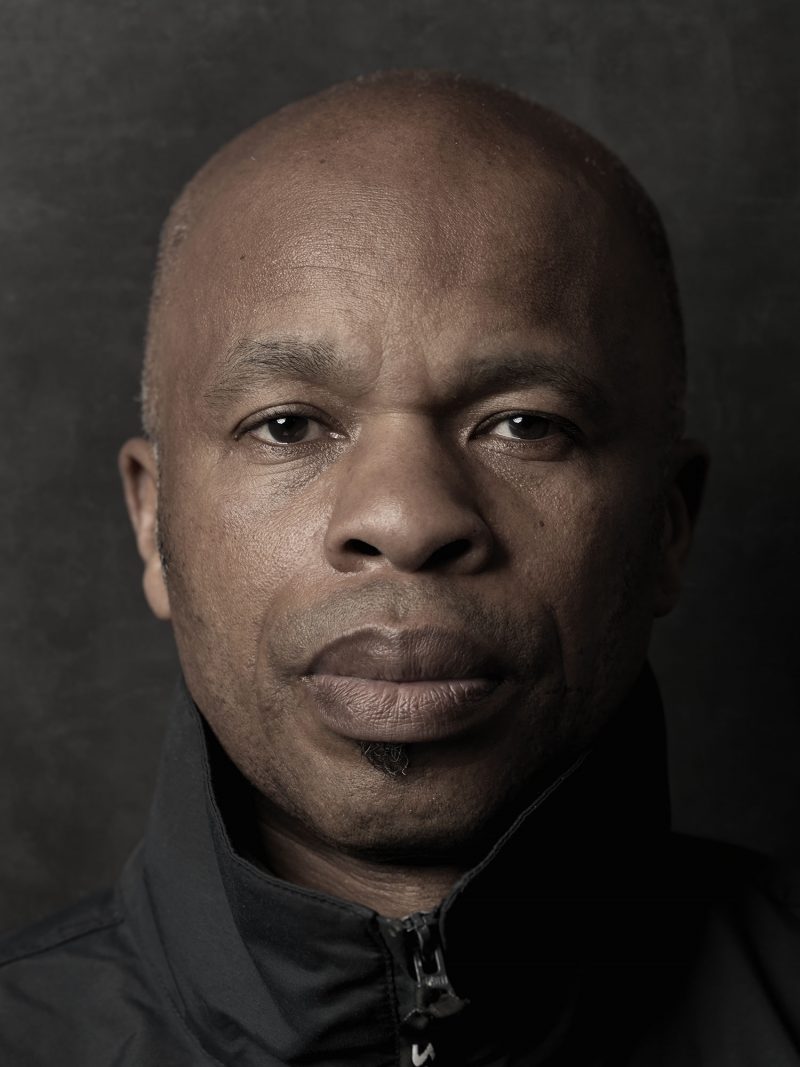 Ned Dylan
Ned is an up and coming musician / singer from Northampton. At the age of 14 Ned got his first big break in the music industry when he released his debut single Disco and playing at major festivals like Glastonbury and Boomtown. Things dropped off after such a promising start to his music career so he went back to the drawing board to develop his sound. He started writing new music and started gigging again. Today Ned is back on the music train and has written nearly a whole album and has started to record the first singles after a return to Boomtown festival in August 2019 His dogged determination has now got him back to performing at some big festivals this summer and his music is heading towards national radio play again. I'm positive you'll be hearing the name Ned Dylan again very soon.
Adriana & Francesco
Adriana is the owner of The Italian Shop, an amazing authentic Italian delicatessen at the end of my street. I go there most weekends to pick up fresh Italian bread, they do the most amazing Sicilian cannoli's! Much like Steve at Driver Adriana makes you feel at home as soon as you enter the shop, many people staying for a coffee and a chat, sometimes for hours!
Adriana, born to an Italian father opened The Italian shop in 2012 with some money her Nonno had left her after passing away. Recently divorced with two children she wanted to change her life and decided that with the money she would go out and do something with it. When an old butchers shop came up for lease she decided to jump in at the deep end and turn a cold and dreary shop into what is now a lovely authentic Italian food shop and cafe.
Gabriella
I met Gabriella when I was on another shoot for this series at the Italian Deli which is round the corner from where I live. I found out from her boss that she was an aspiring athlete, a very good one in fact so we got talking and I asked her to be part of this project.
Gabriella is 23 years old and is born and raised in Northampton. She was very hyperactive as a child and it was her Dad that first took her down to the local track to see if she could burn some of that energy off. She fell in love with running from that day and set her sights on becoming a professional athlete.
Since that day she has gone on to be selected to compete at the English Schools Championships when she was 18. This is the highest level you can reach nationally and she was ranked 12th in the country for the 1500m steeplechase. Gabriella is also an English national medalist over the 2000m cross country and was selected to compete at the British University Championships for three consecutive years. She runs for Rugby & Northampton AC and her goal is to make the British rankings for the 3000m & 5000m which will give her the chance to represent Great Britain at the Commonwealth Games.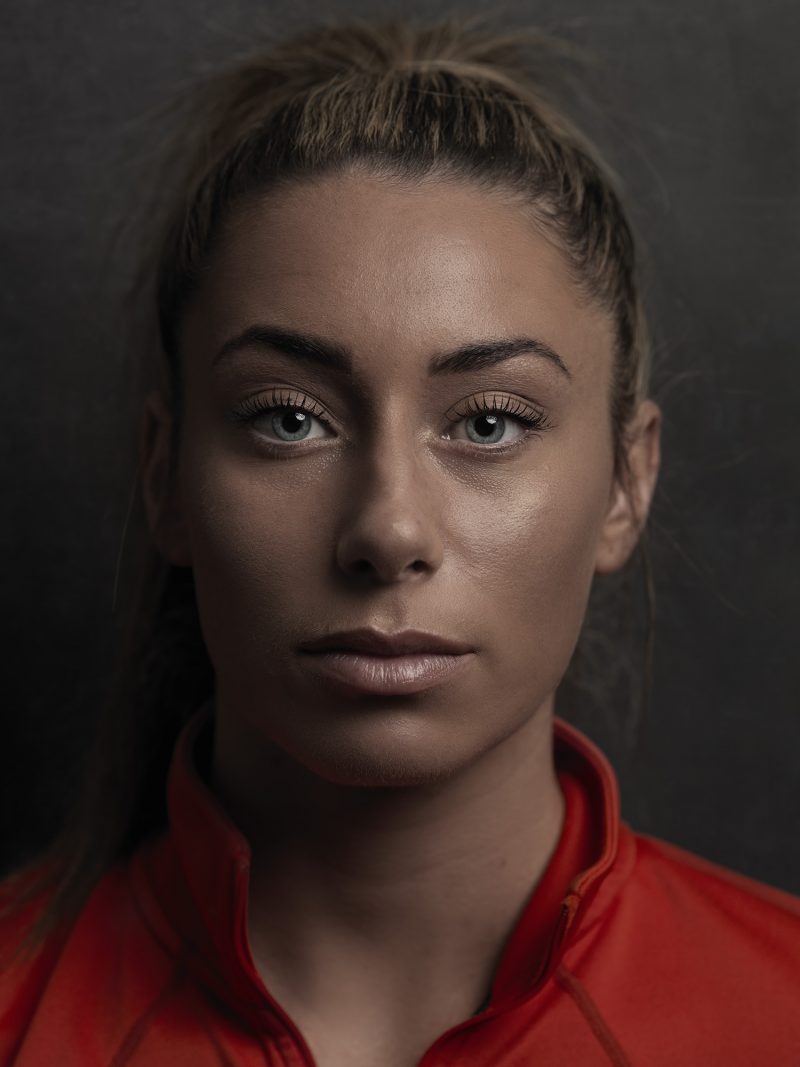 Richard Wright:
Richard is 78 years old, a loving father of 7 and an identical twin that also married an identical twin which is pretty amazing in itself. He is a massive sports fan with his main passion being Cricket although he does love his West Ham Football team. Richard worked at Carlsberg brewery for most of his working life and was Canning Foreman at the time of his retirement in 1999.
In 2007 after a day up at the Cricket Richard suffered a stroke whilst walking home and was found 2 hours later by a passer bye in an alley way. Since then his twin brother passed away which affected him deeply and to add to this he was diagnosed with leukaemia where he has to have weekly blood transfusions plus he has the early onset of alzheimer's.
Aleks Klarecka
Aleks  lives two doors up from me and he is the son of Artur & Daria,  a Polish family who moved to Northampton 10 years ago. Alex was born with a growth deficiency which means that although he is 13 years old he resembles a 9 year old. This led to bullying when he joined school, at the time he didn't speak very much English, had Speech and Language difficulties and was extremely shy. This added fuel to the bullies fire. So in a bid to stop this from happening his dad enrolled him at the local MMA gym. Since he joined his confidence has grown and the bullying has subsided.
Kerry Wright
Kerry Wright is a full time Nursery School teacher, coordinator, Charity organiser and one of life's angels. Kerry is the Daughter of Richard Wright who I photographed earlier in this project. She works for Gloucester Avenue Nursery School in Northampton and has been working there for the past 9 years. During that time she has Trekked across the Sarah desert, walked 100 miles in 24hrs, run the London Marathon and held numerous events all for Charities close to her heart. She works tirelessly helping the less fortunate in the local community, organising fun days, Christmas hampers for the elderly and generally being the person that people in need can rely on to lend good advice and a shoulder to cry on. We need more people in the world like Kerry, if we did it would be a much better place to be!